The sales results of the listed agricultural managed investment scheme (MIS) providers yesterday trickled in, which in the main were disappointing.
Great Southern (GTP) $2.89
Futuris (FCL, $1.03)
TFS Corp (TFC, $1.25)
As predictable, cashed-up investors in past years have flocked to end-of-year agrischemes in a desperate bid to avert handing over money to the taxman.Not so this year. For a start, stock market investors don't have such a need to offset capital gains because they don't have any, while the taxman now frowns on non-timber schemes that rely on their fees being deductible upfront.
Timbercorp disclosed $128 million of sales up to June 30, compared with $145 million previously. As a result of the tax crackdown, Timbercorp had only three schemes of offer in timber, olives and almonds, which had the imprimatur of a previous ATO private ruling.
Buried deep in yesterday's announcement, Timbercorp also admitted full-year earnings for the year to September 2008 would come in at $53-$57 million, compared with the previous year's $66 million.
Great Southern reported $315million of sales, 24 per cent lower. But excluding the effect of not having a beef cattle project that was offered last year, sales were down 6 per cent.
"If the stock market is falling or rising, crops in the ground don't know that and they still keep growing, so there's a real inherent risk management built into the agricultural sector".
Another big provider, Futuris (FCL, $1.03) last week confessed MIS sales of its Integrated Tree Cropping arm would fall short.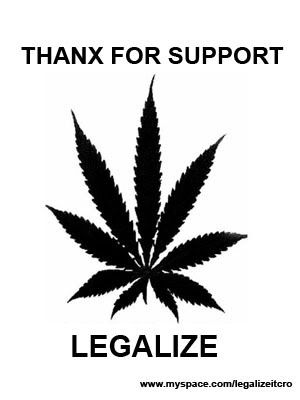 WA Indian sandalwood grower TFS Corp (TFC, $1.25) has increased subscriptions by 44 per cent, to 808 hectares from 558ha previously, prompting the company to boost full-year earnings guidance to a 54-58 per cent rise over the previous year's $19.18 million. According to an excitable company rep, this is a "truly fantastic effort and certainly worthy of comment when everyone else is full of gloom and doom".
The Indian sandalwood yarn is indeed a fascinating one: sandalwood oil and fibre are highly in demand as a perfume ingredient, yet the wood has not been grown out of India.
check out Recent posts

netmillionare.blogspot.com/2007/12/coal-and-iron-ore-stocks-to-rise-by-20.html

netmillionare.blogspot.com/netmillionare.blogspot.com/2007/10/india-mukesh-ambani-beats-bill-gates-to.html

netmillionare.blogspot.com/2007_08_01_archive.html

netmillionare.blogspot.com/2008_03_01_archive.html

netmillionare.blogspot.com/2008/04/forex-trading-maybe-its-time-to-switch.html

netmillionare.blogspot.com/2008/03/financial-sector-rises-high-on.html

Aussie giants Westpac bank and st George bank to m…
US indian analyst from Goldman sachs Predicts Oil …
Luckily, TFS is treated as a timber scheme for tax purposes. Most of the other providers face the grinding task of weaning
their business away from retail-focused MIS revenues.
Timbercorp is working on a $150 million dairy fund to be pitched at institutional investors. Timbercorp also enjoys $300million of annual annuity streams from ongoing fees on MIS already in place. So if new business dries up, there's still some money to pay the rent.
Great Southern is timber-oriented and is less affected by the tax changes, but has a less favourable business model in that it relies on upfront, rather than annuity, payments. It also has a higher proportion of maturing allotments, which is potentially problematic in that the timber sales actually have to meet the claimed yields. On the positive side, it frees up land for new schemes, thus freeing up capital that has been used to acquire new dirt.
TFS is a speculative buy. The company won't be producing sandalwood in earnest until about 2010, but has already sold some of the output to French perfumiers at the going rate of $2000 a kilogram.
Finally, Tasmanian-oriented eucalypt grower Forest Enterprises Australia (FEA, 50c) grew scheme revenues by 93 per cent, to $116 million.
~~ Stock Picks and Stuff from JJ ~~