Company Profile
Macarthur Coal Limited (MCC) is a coal mining, processing, exploration and development company, primarily focused on the production from the Coppabella and Moorvale coal mines, located near Moranbah in Queenslands Bowen Basin. All of the companys projects are located within Queensland.
Company Details
Macarthur Coal Limited
Trading Status: Trading
Former Names:
ACN:096 001 955
Chairman:Roger Marshall, Keith De Lacy
MD:
Level 18, 215 Adelaide St
Brisbane,QLD 4000
Tel:(07) 3221 7210
Fax:(07) 3229 1776
http://www.macarthurcoal.com.au
ArcelorMittal buys stake in Macarthur Coal
Shares of Macarthur Coal Ltd surged Wednesday after ArcelorMittal, the world's largest steelmaker, bought a 14.9 per cent stake in the miner and opened discussions about another transaction.
Macarthur, which supplies more than a third of the world's pulverized coal, said ArcelorMittal had approached it "in respect of a potential transaction" after recently acquiring its stake in two large trades worth 632 million Australian dollars ($606 million; euro387.5 million), or A$20.00 per share.
Labels: arjun narayana murthy, Bloomberg World stocks, crude oil spike, currency trading, europe stocks, UBS , coal
stocks, iron ore companies, london metal market, metals index, spot
prices , india china economy, india china growth story, recent posts, rising oil prices
The miner's shares were up 8.1 per cent at A$19.86 in late afternoon trading, after earlier rising as much as 14.1 per cent.
ArcelorMittal's move is the latest in a steady stream of foreign takeover attempts for Australian miners that have been sparked by surging commodity prices.
Under Australian takeover law, a bidder for a company has to at least match the price it has paid for any stake in its target, meaning any offer from ArcelorMittal will have to be pitched at A$20 or higher.
Morgan Stanley analyst Craig Campbell said the tigh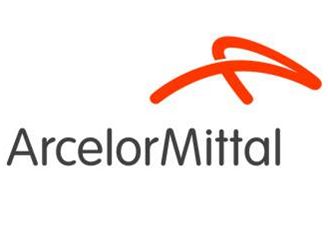 t coking coal market and Macarthur's changing profile meant a buyer could see value at more than A$20 a share.
Company Strategy
MCC strives grow shareholder value through organic growth focused on the exploration and development of new grass root coal projects. The company aims to stage developments in line with market demand by using efficient and minimal capital investment. MCC has numerous development projects in the pipeline. The vision is to be the leading independent Australian coal company. The strategy involves cultivating a safety culture, a focus on cost reduction, growth and minimising the impact on the environment. Adjusted NPAT fell 65% to $51.8m compared to FY06. The result included one off pre-tax gains of $13.2m and $8m from the sale of coal interests and shares respectively. Headline NPAT of $66.5m was 56% below the pcp and towards the lower end of $63-73m guidance. Lower coal prices and sales volumes combined to drive sales revenue down 32% to $362.8. Coupled with cost unit cost pressures from higher waste mining volumes, lower coal sales and general industry inflation margins were crunched, roughly halving. EBIT and EBITDA were one third of the pcp. Net operating cashflow suffered an 85% fall to $30.1m due to large payments for tax and capitalised overburden mining. The final 7c fully franked dividend brought the total to 18cff, in line with board policy of paying out 50% of NPAT..
Todays prices
MACARTHUR COAL LIMITED ORDINARY FULLY PAID
Key developments
Citic Reportedly Eyeing To Increase Stake In Macarthur Coal
05/5/2008
Citic Group is reportedly looking to bid for an additional 24% stake in Macarthur Coal, the South China Morning Post reported, citing sources. The founder of Macarthur Coal, Ken Talbot is seeking to sell his 24% stake in the company, which has raised interest from a number of global mining groups who also want to buy Citic's stake. Nathan Tinkler, another Macarthur shareholder, who owns 10%, has revealed that he would also sell his stake if Talbot does. Talbot is currently in talks with Xstrata Plc for his stake, according to media reports. According to the newspaper's valuation, Citic bid for Talbot's stake could be worth $830 million.
Macarthur Still In Talks With Third Party Regarding Buyout
05/5/2008
Macarthur Coal Ltd, which received a takeover approach in April, said that the discussions with a third party are continuing. The company noted that today "no formal proposal" had been made to the board and that talks were likely to take "considerable time to complete". Macarthur also said that the negotiations with third party were "preceded by a significant Macarthur Coal shareholder advising that an approach had been made to that shareholder." According to market rumors Xstrata plc, Vale, Rio Tinto Ltd and AIMS have approached Ken Talbotm, Macarthur's founder for his 24% stake in the company.
Macarthur's Shares Surge; Reportedly In Talks With Xstrata
05/2/2008
Shares in Macarthur Coal Ltd soared on May 2, 2008 amid market speculation that the company was holding talks with Xstrata Coal Queensland and Xstrata could make a bid for the company. Macarthur shares were up 4.2% or 71 cents to $17.61. A spokesman for Xstrata wasn't immediately available for comment on the bid, when contacted by Dow Jones. Macarthur Coal said in April that it had received an approach from a third party in relation to a potential transaction. JP Morgan is advising Macarthur Coal and Rothschild is advising Xstrata, Dow Jones reported.
company updates
21/5/2008
Macarthur Coal slashes profit due to bottlenecks
The Australian
21/5/2008
Tinkler stake sale key to Macarthur play
The Australian Financial Review
6/5/2008
Macarthur Coal settles in for a saga
The Sydney Morning Herald
24/4/2008
In the race of his life
The Australian Financial Review
23/4/2008
Coal miners face wave of consolidation
The Australian Financial Review
23/4/2008
Tinkler, not Talbot, spurs Mac rumours
The Australian
23/4/2008
Price outlook key to coalminers value
The Australian Financial Review
22/4/2008
Talbot wants top dollar for Macarthur stake
The Australian Financial Review
22/4/2008
Macarthur soars on bid talk
The Australian
22/4/2008
Macarthur founder a seller at the right price
The West Australian
22/4/2008
Ill sell, but only for a premium
The Sydney Morning Herald
21/4/2008
Coal magnate cashes up
The Australian Financial Review
MACARTHUR COAL LIMITED announcements
How are company announcements published on www.asx.com.au?
21/05/2008


Update on discussions with third party
1
PDF
21/05/2008


ArcelorMittal Investment in Macarthur Coal
1
PDF
20/05/2008


Full Year Profit Guidance
1
PDF
08/05/2008
MCC Appoints Acting CFO
1
PDF
05/05/2008


Macarthur Coal Addresses Continuing Market Speculation
1
PDF
30/04/2008


MCC Confirms Hyundai Steel PCI Supply Agreement
1
PDF
30/04/2008
MCC March 2008 Quarterly Report Presentation
21
PDF
22/04/2008


Quarterly Activities Report
8
PDF
21/04/2008


Confirms it has received an Approach from a third party
1
PDF
27/02/2008
Half Year Results Presentation – Update
3
PDF
> search for past company announcements
~~ Stock Picks and Stuff from JJ ~~