ANZ Bank Margin Lending
Level 15, 100 Queen Street, Melbourne VIC 3000
Tel: 61 3 9273 5555
www.anz.com
BT Margin Lending
Level 15, 2 Chifley Square, Sydney NSW 2000
Toll free: 1800 816 222 Fax: 61 2 9259 9800
Citigroup Margin Lending
Level 20, Citigroup Centre, 2 Park Street, Sydney NSW 2000
Toll free: 1800 062 794 Fax: 61 2 8225 5400
www.marginlending.citigroup.com.au
Colonial Geared investments
Level 6, 120 Pitt Street, Sydney NSW 2000
Toll free: 1800 252 351
www.colonialgearedinvestment.com.au
Commonwealth Securities
Level 6, 120 Pitt Street, Sydney NSW 2000
Toll free: 13 17 09 Fax: 61 2 8292 5200
Cygnet Capital Pty Limited
Level 10, 63 Exhibition Street, Melbourne VIC 3000
Tel: 61 3 9669 1900 Fax: 61 3 9669 1950
Equity Margins Ltd
Level 39, 120 Collins Street, Melbourne VIC 3000
Toll free: 1800 674 569
Goldman Sachs JBWere Margin Lending
Level 16, 101 Collins Street, Melbourne VIC 3000
Toll free: 1800 780 809 Fax: 61 3 9679 1493
Leveraged Equities Limited
Level 3, 24 York Street, Sydney NSW 2000
Toll free: 1300 307 807 Fax: 61 2 8282 8383
Macquarie Investment Lending
Level 3, 20 Bond Street, Sydney NSW 2000
Tel: 61 2 8232 3333 Fax: 61 2 8232 7780
National Australia Bank Margin Lending
800 Bourke Street, Melbourne VIC 3000
Toll free: 1300 889 398 Fax: 61 3 8641 2900
St George Margin Lending
Level 7, 182 George Street, Sydney NSW 2000
Toll free: 1300 304 065 Fax: 61 2 9952 1000
www.stgeorgemarginlending.com.au
Suncorp Margin Lending
Level 18, Suncorp Metway Centre, 36 Wickham Terrace, Brisbane QLD 4000
Toll free: 13 11 55 Fax: 61 7 3362 8550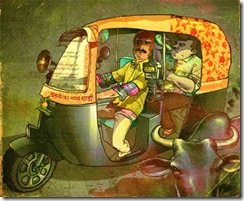 Australian shares closed down 1.5 percent to near two-year lows on Thursday as investors took to the sidelines worried about the U.S. second quarter reporting season and the state of the world's largest economy.
Financial stocks were again under pressure on concerns that higher funding costs will crimp earnings.
Industrial and sugar conglomerate CSR fell 14.7 percent to A$1.97 after it said it expects year to March earnings before interest and tax to rise 5 percent, less than the 13.8 percent rise expected by analysts. The stock hit a four-year low of A$1.92 during the session
After 13 years on top, Bill Gates is no longer the richest man in the world. That honor now belongs to his friend and sometimes bridge partner Warren Buffett.
Riding the surging price of Berkshire Hathaway stock, Buffett has seen his fortune swell to an estimated $62 billion, up $10 billion from a year ago.
Gates is now worth $58 billion and is ranked third richest in the world. He is up $2 billion from a year ago, but would have been as rich–or richer–than Buffett, had Microsoft not made an unsolicited bid for Yahoo!
~~ Stock Picks and Stuff from JJ ~~